Sponsored Dog Walk – Sunday 30th April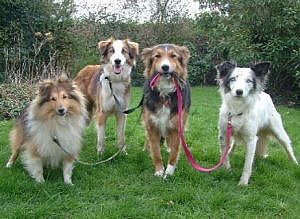 Sunday 30th April
The Horse & Plough, 25 Long Acre, Bingham, NG13 8AF
Meet: 10:30am
Start: 11:00am
We will meet at the Plough at about 10.30am for a start at 11:00am, hopefully after bacon butties. We will walk to the Cramner at Aslockton, then to the Royal Oak at Car Closton and then back to The Plough usually for about 3.30pm – 4:00pm. There will be a vehicle with us to carry water for the dogs and anything thing else.
Proceeds go to Ash Lea School
Please fill in a registration form if you would like to take part, thank you.
Registration Form
Sponsorship Form
Sponsored Dog Walk Poster