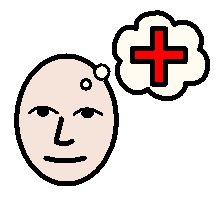 Mental Health and Wellbeing
At Ash Lea School, we are committed to promoting positive mental health and emotional wellbeing to all pupils, their families and members of staff and governors. Our open culture allows pupils' voices to be heard, and through the use of effective policies and procedures we ensure a safe and supportive environment for all affected – both directly and indirectly – by mental health issues.
Pupil Mental Health and Wellbeing Policy
The school also has other initiatives to support mental health and wellbeing in school, these are built into individual pupils curriculum and are targeted interventions that support pupils to have good mental health and wellbeing, and access learning. These include:
Forest School
ELSA (Emotional Literacy Support Assistants)
Sensory Integration Therapy (OT)
Music Therapy
CAMHS and MHST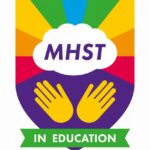 Nottinghamshire CAMHS Mental Health Support Team
The CAMHS Mental Health Support Team is a new collaborative service across health and education, available in project schools across Nottinghamshire. Our school link practitioner is Joanna Lake.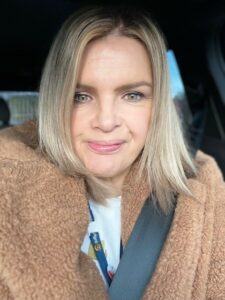 They are an early intervention mental health and wellbeing service in schools aimed at providing support for children, young people and families around low-level emotional wellbeing needs, such as anxiety, low mood, managing emotions, and sleep. They link in directly with Nottinghamshire CAMHS teams and provide in school sessions to promote positive mental health. Their work is delivered on a 1:1 and group/workshop basis.
They also provide additional well-being training for teachers to promote and maintain their own mental health as they promote a wider whole school approach to mental health.
Ash Lea has a member of staff who is a designated Mental Health Lead,  who will act as the link between the service and school and they can refer directly into our service.
They will also take self referrals from young people and their families directly into the CAMHS Single Point of Access (SPA) on 0115 854 2299. They will ask your permission before informing school of your participation in the project.
Referrals should please be sent to SPAReferrals@nottshc.nhs.uk (please note this email address is case sensitive and once received you will be sent an automatic reply to acknowledge receipt)
For enquiries please contact CAMHSMHSTTrailblazer1@nottshc.nhs.uk or call the office on 0115 876 0167.
Parent Support
THE COMMUNITY COACHING COMPANY | Helping families and carers
The Community Coaching Company is a community interest company which is proactive about supporting parents, carers and professionals in the community through our range of friendly events and specialised training and support. They offer a wide range of services from meet ups for carers, events for families, coaching services and bespoke training sessions for a wide variety of clients. They deliver one to one and group coaching to their clients in the carer community.
Family Fund is the UK's largest charity providing grants for families raising disabled or seriously ill children and young people. Last year, they provided over 170,000 grants or services worth over £36.5 million to families across the UK.
NCC Young Peoples Centres – Beeston
NCC Young Peoples Centres – Eastwood
NCC Young Peoples Centres – Redhill
NCC Young Peoples Centres – West Bridgford
NCC Young Peoples Centres. Delivering a wide range of social and recreational activities. They provide music, dance arts, sports and adventure activities as well as usual youth club activities such as Pool, Table tennis, Games, coffee Bar.
They are an inclusive youth provision for young people aged 13 – 24 with disabilities.
For further information please contact Carol Greaves on 07949 270038 to discuss the current Youth Service support offer.
They are a support group and independent voice for parents and carers who have a child or children with special educational needs and/or a disability (SEND), in Nottingham and surrounding areas.
They are linked to the National Network Parent Carer Forum (NNPCF) and other parent-led support groups throughout the region. The forum is run by parents for parents.
They  promote the well-being of parents, carers and their children by running sessions and keeping them informed with support meetings and via our website and regular bulletin.
They develop peer networks through their training, workshops and activities.