Parent/Carer Night Out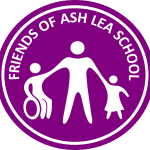 Date: Saturday 30th June 2018
Time: 8.00pm
Address: Brewhouse & Kitchen, Trent Bridge West Bridgford, Nottingham, NG2 2GS
The majority of pupils at Ash Lea arrive and leave by local authority organised transport. This makes it difficult for us parents to meet at the gates and socialise, so each year FOALS tries to facilitate this by organising a few parent and carer nights out. This is an evening to get together and chat over dinner and a drink or two. Everyone is welcome, it doesn't matter if you don't know anyone. The purpose of these nights is so that you can meet others in similar situations to yourselves and make friends.
The cost of the night will depend upon what you order. You can view the menus on their website:
http://www.brewhouseandkitchen.com/venue/nottingham/
At the very latest the reply slip must be returned to us by Wednesday 20th June.