Games of Remembrance Football Match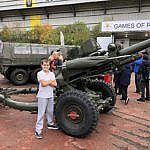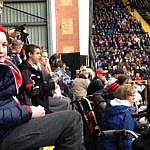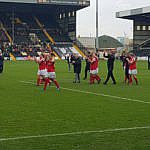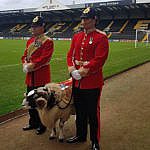 Nottingham hosted the Games of Remembrance on the 8th of November. The British Army Football Association took on the German Bundeswehr (Armed Forces) to commemorate soldiers from both sides who made the ultimate sacrifice during the First World War. The school took part in this event to mark a centenary since the Armistice by attending the women's game at Meadow Lane, taking over 50 pupils to the game.
The pupils participated enthusiastically and respectfully in appropriately equal measure; cheering enthusiastically to support and respecting the minute's silence.  We were very proud of how our pupils conducted themselves. It was a really special experience for all, in particular for Troy who was given the German captain's armband after the game.
A huge thank you to Mr. Sheppard and Miss. Walker who organised the day for us and to all the staff who worked so hard in preparing the pupils for the event and supporting the complex logistics of getting us all to and from there!