Children in Need 2018 – Bring & Buy – £165.92! Raised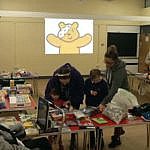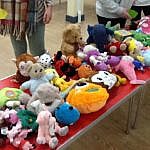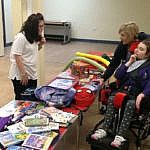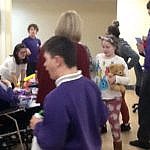 In true Blue Peter style we decided to hold a Bring & Buy sale to raise funds for Children in Need on November 16th.
Post 16 pupils eagerly set up the tables with all the varied donations from parents/carers. When it was time to let our customers in, excitement filled the hall, some pupils in fancy dress, some just eager to look at the things they could choose from. Everyone was smiling and showing off their purchases. The time went quickly and the pupils returned to their classes to show their friends what they had bought. It was a lovely afternoon of fun and smiles.
We raised £165.92!
Well done everyone and thank you to Mrs Martin and Mrs Bexon for their help.